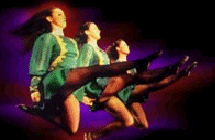 At Orange County Jewelry Buyers one of our favorite community events is the Irish Fair in June. Celebrating its 36th year, The Irish Fair & Music Festival has become the largest festival of its kind in Western America. With 16 entertainment areas featuring the best in Irish music and numerous events and display, fair visitors will be hard pressed to take it all in, but will have lots of fun trying!
Over the decades the fair has brought the best of Ireland to Southern California, including entertainers such as Tommy Makem, the Clancy Brothers, Hal Roach, Andy Cooney, The Chieftans, the Irish Rovers, Carmel Quinn, Dennis Day, The Fenians and Young Dubliners to name a few.
The Irish Fair & Music Festival is held on Saturday & Sunday, June 18- 19 in Irvine, California. It is produced by the Irish Fair Foundation, a 501c3 non profit organization dedicated to preserving and promoting Irish and Irish-American culture in the Southern California area. Its primary goal is to present and preserve Irish culture by sponsoring events that will promote "Irish dance, music, theatre, language, sports and all other aspects of our heritage."
If you would like your community event to appear on this page of the Orange County Jewelry Buyers website, please send us an email using the form below.